Meet Our Team
We're based in Berkeley, California and serve clients throughout the San Francisco Bay Area, nationwide and internationally.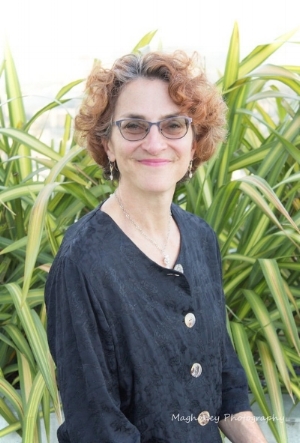 Anne Schonfield, Principal
Anne founded Schonfield Consulting in 2004. She specializes in program evaluation, due diligence, applied research and grant-making support. Anne loves working with a wide range of clients - from small nonprofits to large international foundations - to identify the organizational challenge they want to solve, and "get the job done." Prior to becoming a consultant, Anne worked for two decades in the nonprofit and public sectors, including International Development Exchange, Pesticide Action Network, Catholic Relief Services/ Zimbabwe, Congressman Gary Ackerman's office and others. Anne holds an MA from University of California/Berkeley (City and Regional Planning) and a BA from Dartmouth College. She lives in Berkeley, California and serves on the Board of Directors of the Berkeley YMCA. Anne loves biking, skiing, backpacking, reading fiction and spending time in California's beautiful Sierra Mountains.
Faith Lemon, Associate Consultant
Faith has a deep background in the social impact sector, supporting a wide range of mission-driven organizations in the USA, Burma, Haiti and Tibet to increase their impact by evaluating programs, diversifying revenue streams, developing philanthropic strategies and improving their efficacy. Faith holds an MA in Human Rights and an MS in Social Work from Columbia University.
Van Nguyen, Associate Consultant
Van is passionate about equipping private, not-for-profit and public sector clients with strategic market insights that allow organizations to operate at their peak potential. As a consultant at Accenture and Kaiser Permanente, Van has worked with a broad range of clients, using a unique blend of analytics and design thinking. Van earned his Masters of Public Policy and BA from University of California, Berkeley.
Anna Martin, Associate Consultant
Anna has worked on program design and strategy, evaluation, and applied research for 20 years, both in the US and globally. As a consultant deeply dedicated to listening, learning and using data to inform strategy, she has worked with CARE, Hesperian Foundation, UC Berkeley, and others. Anna received her PhD and MA from Johns Hopkins Schools of Public Health and Advanced International Studies.
David Lorey, Associate Consultant
David has worked with a broad array of non-profits in California, nationally and internationally on research, survey design, data analysis and strategy development. From 1997 to 2003, he was Program Director at the William and Flora Hewlett Foundation for a $26 million grant portfolio. David holds an MA and PhD from UCLA and is the author or editor of 18 books. David is fluent in Spanish.
"That was a great event. Thanks so much for a fantastic facilitation – you know your job and you do it very well! I'm already looking forward to next year's meeting."
- Dr. George Okwach, International Crops Research Institute, Mali
"Thank you so much for the fantastic work. You did a great job digging right in and putting together a very nice piece of work... It was a pleasure working with you."
- Chris Gingerich, Senior Program Officer, Bill & Melinda Gates Foundation